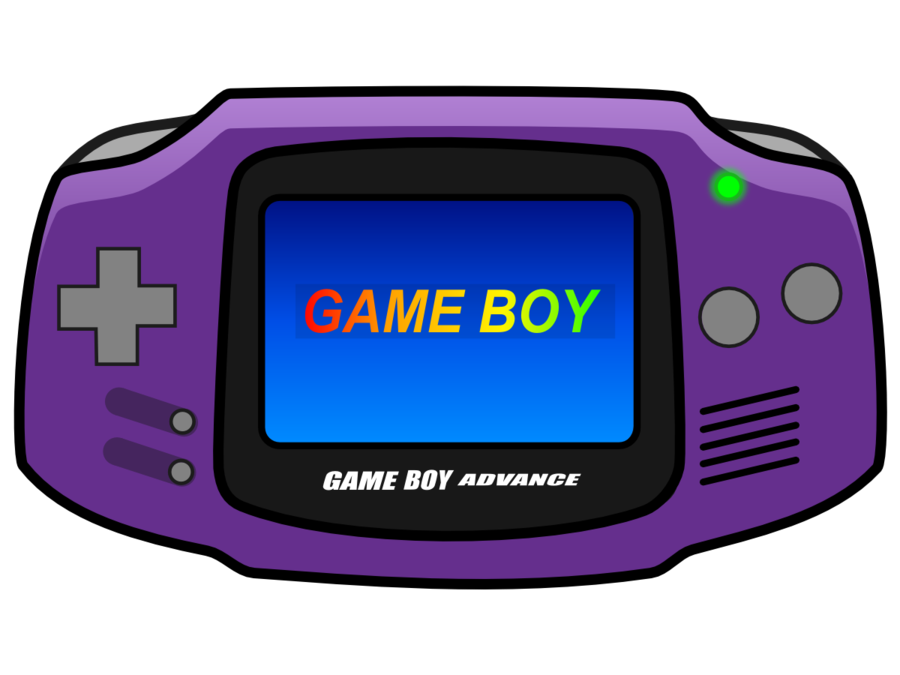 Gran colección de 221 ROMS de juegos de Game Boy Advance (gba), esta colección incluye 1 Emulador para emular los ROMS, solo es instalar y ejecutar el emulador (VisualBoyAdvance) y seleccionar un Juego de la lista y empezar a jugar. Esta colección es 100 % diseñada y compilada por mi! totalmente libre de virus.


Plataforma: PC
Idioma: Español
Tamaño: 940 MB
Formato: EXE
Genero: Retro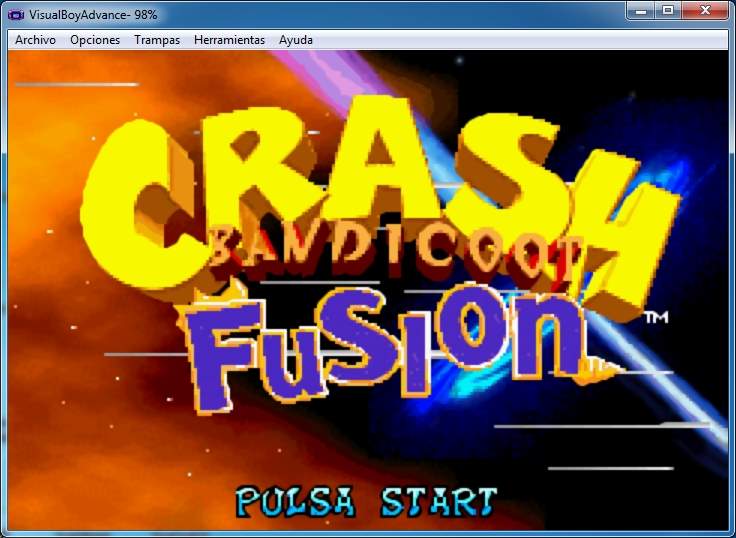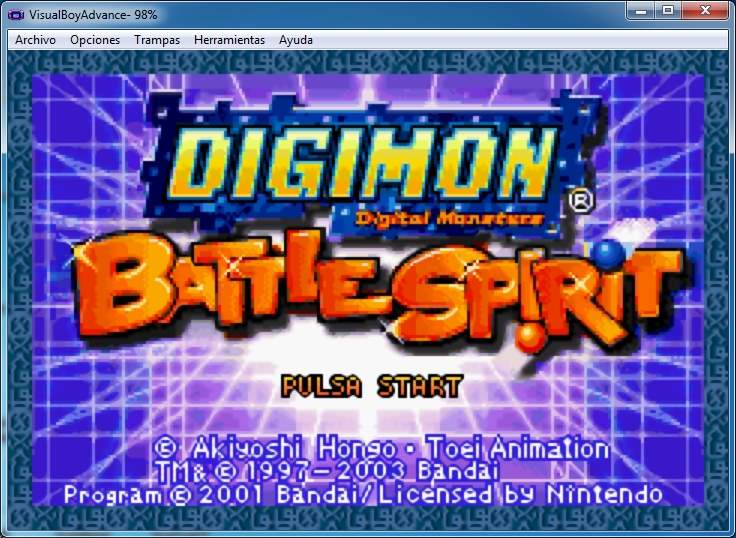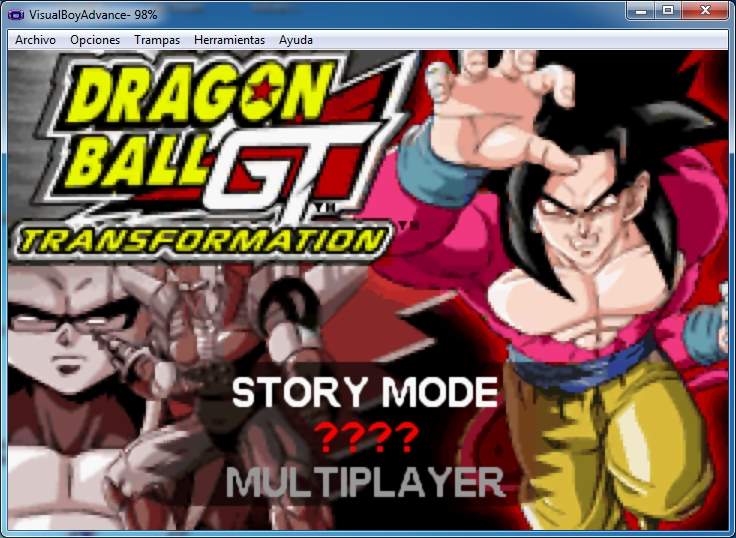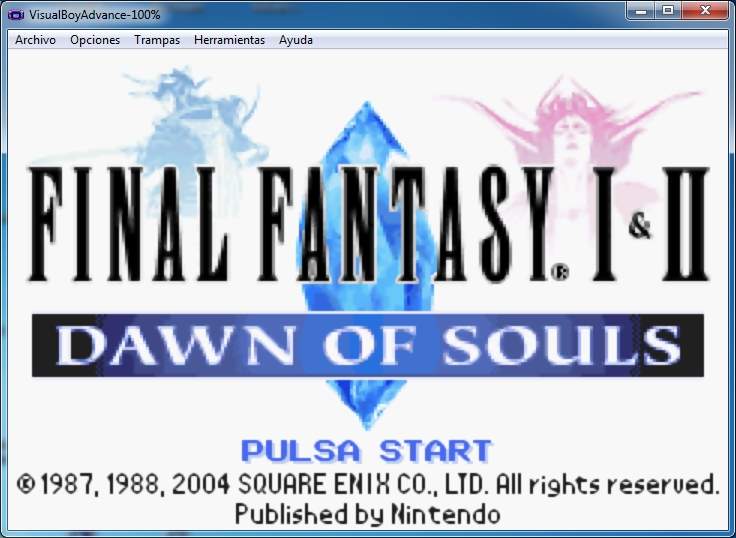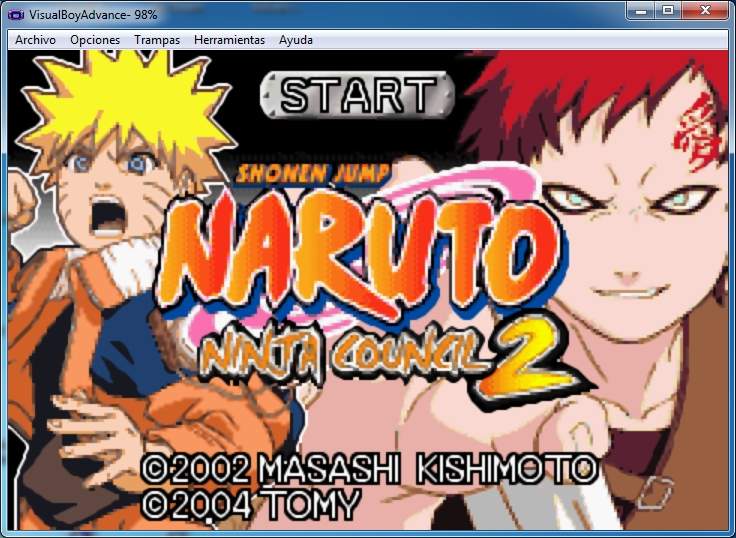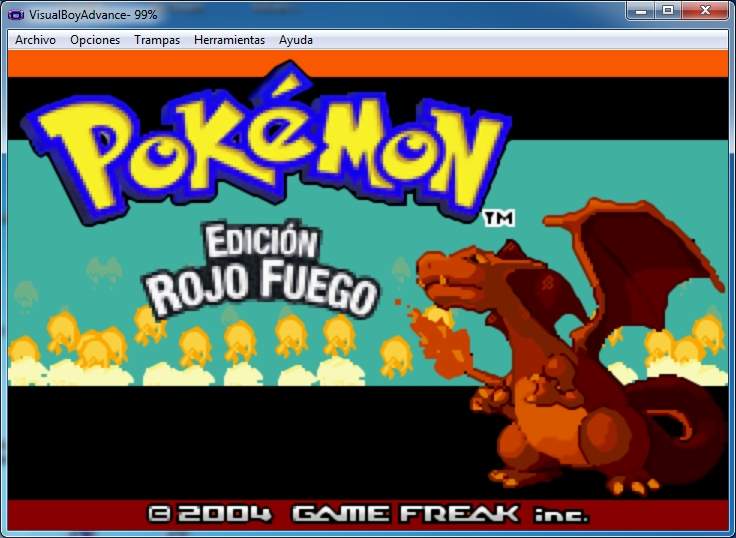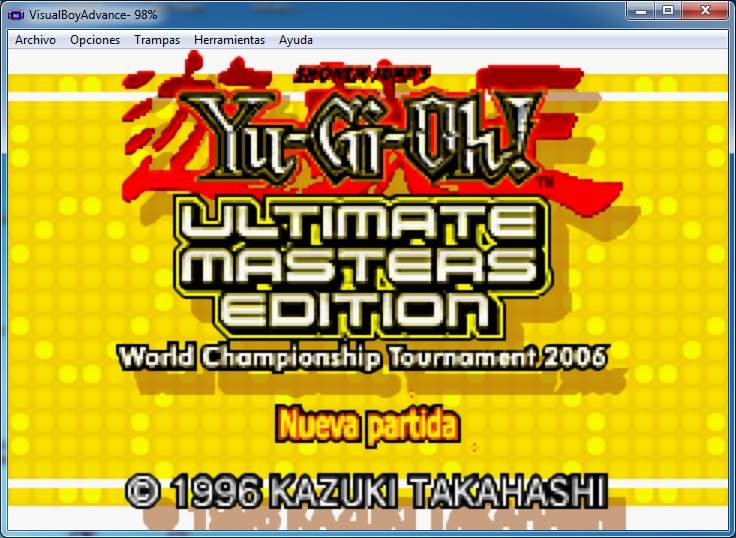 Requisitos Mínimos
Windows 98/2000/XP/Vista/7/8
Procesador: Pentium 4 o AMD Athlon
128 MB de RAM o más
Tarjeta de Vídeo 16 MB compatible con Direct3D



Game Boy Advance Colección: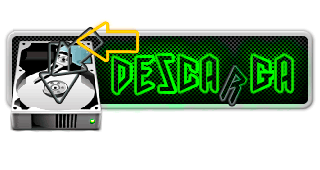 Contraseña: www.blizzboygames.net
Juegos Incluidos:
Army Men Advance
Astroboy – Omega Factor
Banjo Kazooie – Grunty's Revenge
Banjo Pilot
Batman Begins
Beyblade G-Revolution
Beyblade V-Force – Ultimate Blader Jam
Boktai – The sun is in your hand
Boktai 2 – Solar Boy Django
Breath of Fire
Broken Sword
Bruce Lee – Return Of The Legend
Buscando a Nemo + Buscando a Nemo – The Contuining Adventures
Carmaggedon
Carrera Power
Castlevania – Harmony Of Dissonance
Castlevania Aria of Sorrow
Catwoman
Charlie And The Chocolate Factory
Chessmaster
Chu Chu Rocket
CIMA The Enemy
Classic NES – Super Mario Bros
Columns Crown
Comix Zone
Crash Bandicoot – Fusion
Crash Bandicoot 2 N-Tranced
Crash Bandicoot Fusion
Crash Bandicoot XS
Crash Nitro Kart
Crazy Taxi – Catch a Ride
Creatures
CT Special Forces
CT Special Forces 2 – Back To Hell
CT Special Forces 3 – Bio Terror
Daredevil
David Beckham Soccer
Denki Blocks
Dexter's Lab – Deesaster Strikes
Digimon – Battle Spirit
Digimon – Battle Spirit 2
Digimon Racing
Disney's Tarzan – Return to the Jungle
Donald Duck Advance
Donkey Kong – King of Swing
Donkey Kong Country 1
Donkey Kong Country 2
Donkey Kong Country 3
Dragon Ball GT – Transformation
Dragon Ball Z – Advance adventure
Dragon Ball Z – Buu's Fury
Dragon Ball Z – Supersonic Warriors
Dragon Ball Z – Supersonic Warriors
Dragon Ball Z – The Legacy of Goku II
DragonBall Z Taiketsu
Driven
Driver 2 Advance
Duel Masters – Kaijudo showdown
Dynasty Warriors Advance
Ecks vs Sever
Eragon
European Super League
Extreme Ghostbusters – Code Ecto-1
FIFA 06
FIFA 2005
Fifa Word Cup Germany 2006
Final Fantasy I y II
Final Fantasy Tactics
Final Fantasy V Advance
Final Fantasy VI Advance
Fire Emblem – Fuuin no Tsurugi
Fire Emblem – The Sacred Stones
Froggers Adventures – Temple of the Frog
Game Shark GBA
Gekido
Ghost Rider
GO! Go! Beckham
Golden Sun 1
Golden Sun 2 – La edad perdida
Grand Theft Auto Advance
Guilty Gear X
Gunstar Future Heroes
Harry Potter I – Piedra Filosofal
Harry Potter II – Camara Secreta
Harry Potter III – El Pricioner de Azkabam
Harry Potter IV – El Caliz del Fuego
Harry Potter V – La Orden del Fenix
High Heat Baseball 2002
Ice Age
Inspector Gadget
Inspector Gadget Racing
Jurassic Park 3 – DNA Factor
Jurassic Park 3 – Island Attack
Jurassic Park 3 – Park Builder
Justice League – Injustice For All
Justice League Heroes – The Flash
Kao The Kangaroo
King Kong – The 8th Wonder Of The World
Kingdom Hearts – Chain of Memories
Kirby & The Amazing Mirror
Klonoa – Empire of Dreams
Konami Collector's Series – Arcade Classics
Los Sims – Bustin' Out
Los Sims 2
Los Sims en la ciudad
Lucky Luke – Wanted!
Mario & Luigi Superstar Saga
Mario Golf – Advance Tour
Mario Kart – Super Circuit
Mario Party Advance
Mario Tennis Power Tour
Medabots AX – Metabee Version
Medabots AX – Rokusho Version
Megaman Zero 1
Megaman Zero 2
MegaMan Zero 3
MegaMan Zero 4
Metal Gear Solid
Metal Slug Advance
Metroid – Zero Mission
Metroid Fusion
Mission Impossible – Operation Surma
Monster House
Motoracer Advance
Narnia – El leon la bruja y el armario
Naruto- Ninja council 2
Need for Speed – Most Wanted
Need for Speed Carbon – Own The City
Need for Speed Underground 2
No Rules – Get Phat
Phalanx – The Enforce Fighter A-144
Pinball Advance
Piratas del Caribe – El cofre del hombre muerto
Pirates Of The Caribbean – Dead Man's Chest
Planet Monsters
Planet of the Apes
Pokemon Azul
Pokemon Cristal
Pokemon Esmeralda
Pokemon Mundo misterioso
Pokemon Oro
Pokemon Pinball RZ
Pokemon Plata
Pokemon Rojo
Pokémon Rojo fuego
Pokemon Rubi
Pokémon Verde hoja
Pokémon Zafiro
Prince of Persia – The Sands of Time
Puyo Pop Fever
Quieres Ser Millonario
Racing Gears Advance
Rainbow Six – Rogue Spear
Rayman – Hoodlums Revenge
Rayman 10th Anniversary – Rayman Advance + Rayman 3
RayMan Advance
Rayman Raving Rabbids
Rebelstar Tactical Command
Reign Of Fire
Robot Wars – Advanced Destruction
Robotech – The Macross Saga
Robots
Rocky
Shinchan Aventuras en Cineland
Shinchan contra los muñecos de Shock Gan
Shining Force
Shining Soul
Shining Soul II
Shrek – Smash N' Crash Racing
Shrek – Super Slam
Shrek – Swamp Kart
Sonic Advance 2
Sonic Battle
Spiderman 3
Spider-Man Battle for New York
Spyro – Season of Ice
Spyro Fusion
Star Wars – The new droid army
Star Wars Episode II – Attack of the Clones
Star Wars Episode III – Revenge of the Sith
Star Wars Trilogy – Apprentice of the Force
Super Bust-A-Move
Super Mario Advance 3 – Yoshi's Island
Super Mario Advance 4 – Super Mario Bros. 3
Super Monkey Ball Jr
Sword of Mana
Tales of Phantasia
Teenage Mutant Ninja Turtles
The Incredible Hulk
The Lord of the Rings – The Fellowship of the Ring
The Lord of the Rings – The Hobbit
The Lord of the Rings – The Return Of The King
The Lord of the Rings – The Third Age
The Lord Of The Rings – The Two Towers
The Powerpuff Girls – Mojo Jojo A-Go-Go
Tom and Jerry – The Magic Ring
Tony Hawks Downhill Jam
Top Gear Rally
Total Soccer de Steven Gerrard 2002
Total Soccer Manager
V-Rally 3
Worms Armageddon
Worms Blast
X-Men – The Official Game
Xploder Advance
Yoshi's Universal Gravitation
Yu Yu Hakusho – Ghostfiles – Tournament Tactics
Yu-Gi-Oh! – Las Cartas Sagradas
Yu-Gi-Oh! – Ultimate Masters Edition
Yu-Gi-Oh! Destiny Board Traveler
Yu-Gi-Oh! GX – Duel Academy
Zelda – A Link To The Past
Zelda – Oracle of ages
Zelda – The Minish Cap
Zelda DX
Advance Wars
Advance Wars 2
Alien Hominid
Animaniacs – Lights, Camera, Action!
Army Men – Operation Green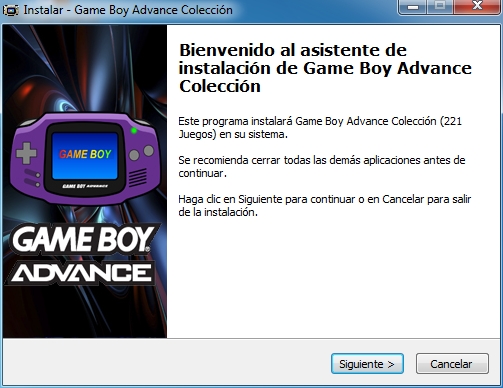 Para Instalar ejecutan el Instalador y siguen los pasos de instalación.