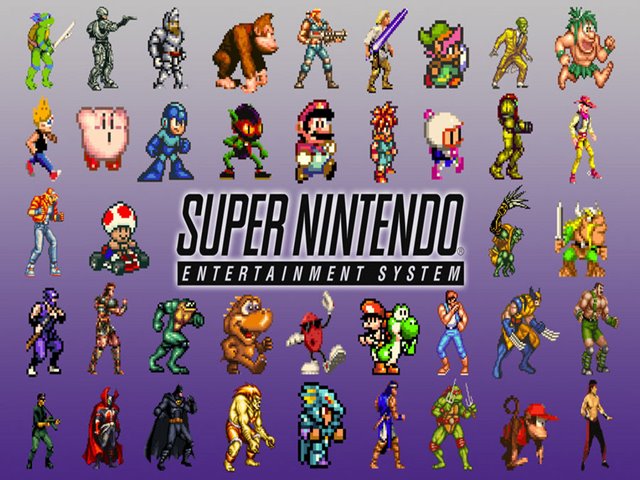 Gran colección de 255 ROMS de juegos de Super Nintendo (Snes), esta colección incluye 2 Emuladores para emular los ROMS, solo es instalar y ejecutar el emulador (Zsnes) y seleccionar un juego de la lista y empezar a jugar. Esta colección es 100 % diseñada y compilada por mi! totalmente libre de virus.


Plataforma: PC
Idioma: Inglés
Tamaño: 241 MB
Formato: EXE
Genero: Retro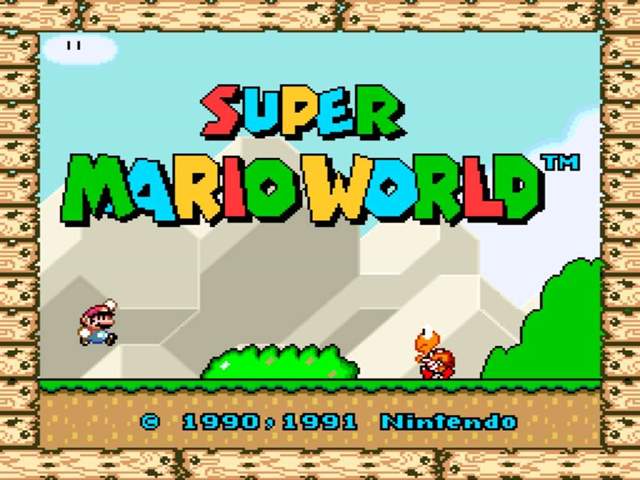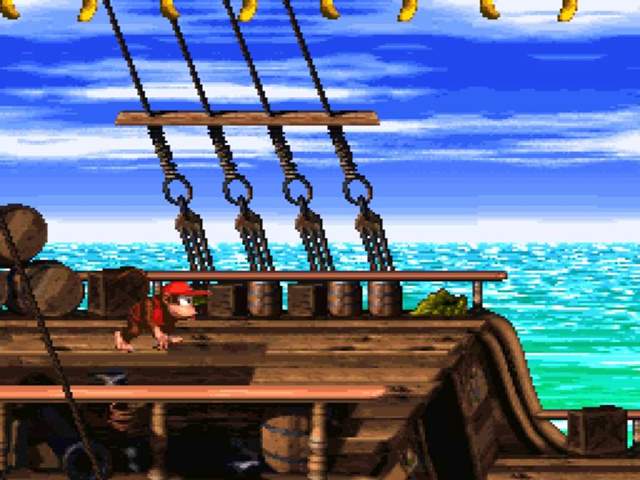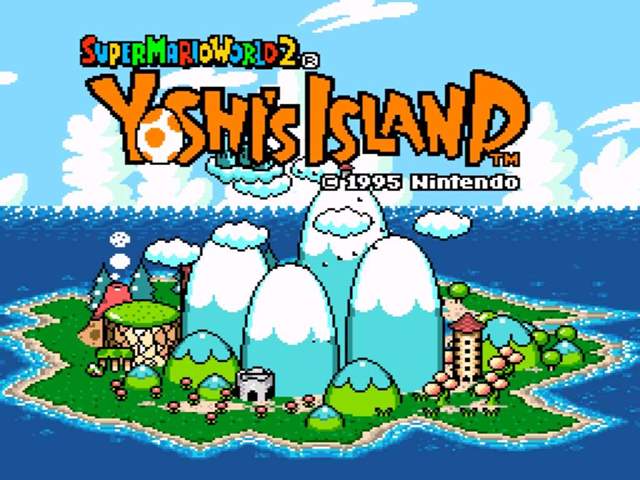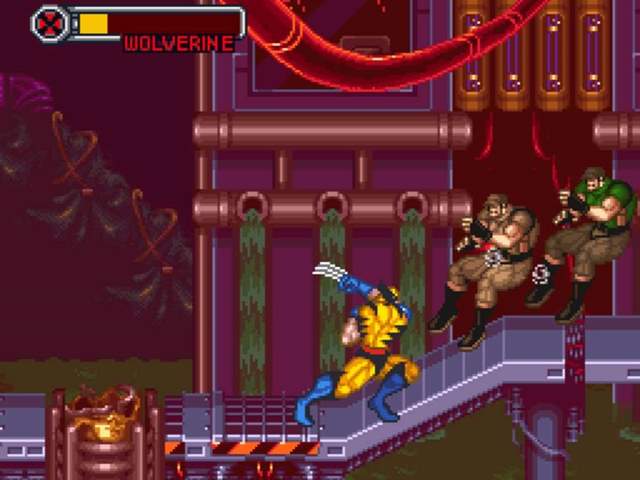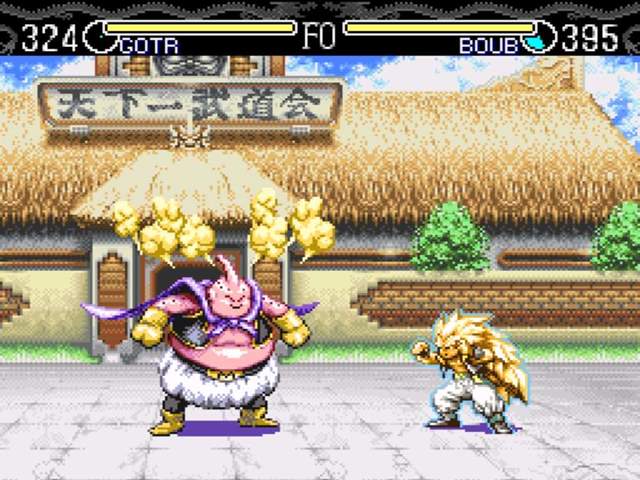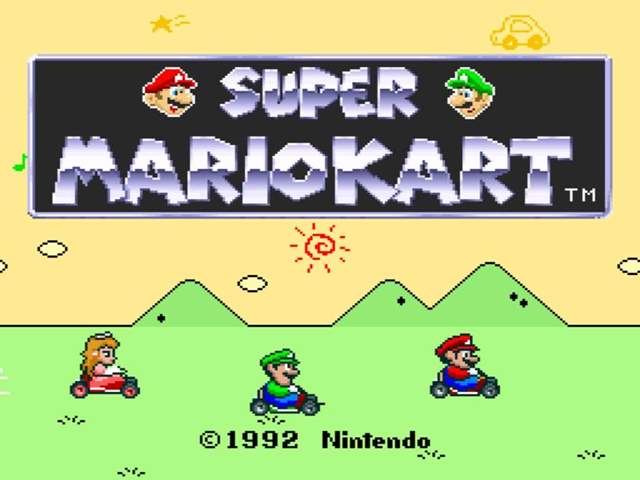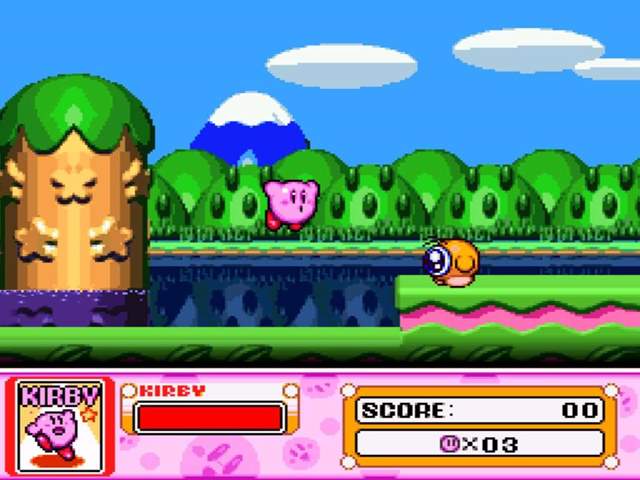 Requisitos Mínimos
Sistema Operativo: Windows XP/Vista/7/8/10
Procesador: Pentium 4 o AMD Athlon
RAM: 128 MB o Más
Tarjeta de Vídeo: 16 MB compatible con Direct3D
Disco Duro: 500 MB



Super Nintendo Colección: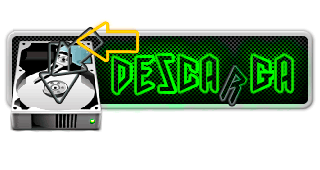 Contraseña: www.blizzboygames.net
Juegos Incluidos:
ActRaiser
ActRaiser 2
Adventures of Batman & Robin
Adventures of Kid Kleets
Adventures of Tintin, The – Prisoners of the Sun
Aero Fighters
Aladdin
Alien 3
Arcana
Arkanoid – doh it again
Asterix 2
Asterix
Axelay
Bastard – ankoku no hakaishin
Batman Returns
Battletoads & Double Dragon – The Ultimate Team
Battletoads in Battlemaniacs
Bio Metal
Blacktorne
Bobby's World
BOOGERMN
Brain Lord
Brandish 2 – The Planet Buster
Brandish
Breath of Fire 2
Breath of Fire II
Breath of Fire
BS Radical Dreamers
Captain Commando
Captain Novolin
Carmen Sandiego – Where in Time
Castlevania – Dracula X
Chavez Boxing 2
Chavez Boxing
Chrono Trigger
Cliffhanger
Clock Tower
CONTRA3
COOLSPOT
Crystal Beans From Dungeon Explorer
Cybernator
Death and Return of Superman
Demon's Crest
Desert Strike – Return to the Gulf
Desert Strike
Donkey Kong Country 2 – Diddy's Kong Quest
Donkey Kong Country 3 – Dixie Kong's Double Trouble
Donkey Kong Country
Doom (USA)
Doraemon 4 – Nobita to Tuki no Okoku
Dossun! Ganseki Battle
Dragon – The Bruce Lee Story
Dragon Ball Z – Hyper Dimension
Dragon Ball Z – super butoden
Dragon Ball Z – super saiya densetsu
Dragon Ball Z – Ultime Menace
E.V.O. Search for Eden
Earthbound
Earthworm Jim 2
Earthworm Jim
Equinox
Fatal Fury 2
Fatal Fury Special
Fatal Fury
FIFA 97 – Gold Edition
FIFA '98
Final Fantasy – Mystic Quest
Final Fantasy II
Final Fantasy III
Final Fantasy IV
Final Fantasy V
Final Fight 1
Final Fight 2
Final Fight 3
Fire Strike
Flashback
Flintstones, The – Movie Edition
F-Zero
Ganpuru – Gunman's Proof
Goof Troop
Gradius 3
Harvest Moon
Holy Umbrella – Dondera no Mubo!!
Hyper V-Ball
Illusion of Gaia
Illusion of Time
Inspector Gadget
Jetsons, The – Invasion of the Planet Pirates
Jikkyou World Soccer 2 – Fighting Eleven
Joe & Mac
JRR Tolkien's The Lord of the Rings – Volume 1
Jungle Book
Jurassic Park Part 2 – The Chaos Continues
Jurassic Park
Ken Griffey Jr.'s Winning Run Baseball
Killer Instinct
King of the Monsters
Kirby Superstar
Kirby's Avalanche
Kirby's Dream Land 3
Knights of the Round
Kuusou Kagaku Sekai Gulliver Boy
Legend of Pervert V050 (Zelda Hack)
Legend of The Mystical Ninja
Legend of Zelda, The – A Link to the Past
Lucky Luke
Lufia & The Fortress of Doom
Lufia II – Rise of the Sinistrals
Magic Knight Rayearth
Magical Pop'n
Magical Quest Starring Mickey Mouse
Mario 2
Mario Is Missing!
Mario Paint
Mario's Time Machine
Marvel Super Heroes – War of the Gems
Mechwarrior
Mega Man 7
Mega Man VII
Mega Man X 2
Mega Man X 3
Mega Man X
Megamansoc
Mickey Mania
Monstania
Mortal Kombat 2
Mortal Kombat 3
NBA Jam
NHL '94
Ninja Gaiden Trilogy
Ogre Battle
Out of This World
Paladin's Quest
Paperboy 2
Pilotwings
Plashback
Plok!
Pocky & Rocky
Power Drive
Power Piggs of the Dark Age
Prehistorik Man
Prince of Persia 2 – The Shadow & The Flame
Prince of Persia
Ranma Nibun no Ichi – Akanekodan no Hihou
Ranma Nibunnoichi – Akanekodan Teki Hihou
Rockman & Forte
Rocko's Modern Life – Spunky's Dangerous Day
Romancing SaGa 3
R-Type 3
Rudra no Hihou
Sailor Moon R Bishoujo Senshi
Saturday Night Slam Masters
Scooby-Doo Mysteries
SD Kidou Senshi Gundam 2
Secret of Evermore
Secret of Mana
Secret of the Stars
Seiken Densetsu 3
Shadowrun
Shin Megami Tensei II
Shin Megami Tensei
Side Pocket
Sim City
Sky Blazer
Smurfs 2
Sonic the Hedgehog
Soul Blazer
Space Megaforce
Sparkster
Speedy Gonzales – Los Gatos Bandidos
Spider-Man & Venom – Maximum Carnage
Star Fox 2 Beta
Star Fox 2 V2 por Darkchaosblast y Frandyer
Star Fox
Street Fighter 2 Turbo
Street Fighter II – The World Warrior
Street Fighter II The New Challangers.fig»
Stunt Race FX
Sunset Riders
Super Adventure Island II
Super Adventure Island
Super Aleste
Super Battletank 2
Super Bomberman 2
Super Bomberman 5 – Gold Cartridge
Super Bomberman
Super Castlevania IV
Super Descentralizado 95
Super Double Dragon
Super Ghouls 'N Ghosts
Super Mario All-Stars
Super Mario Kart
Super Mario RPG – Legend of the Seven Stars
Super Mario World – Mario in midgard
Super Mario World 2 – Yoshi's Island
Super Mario World
Super Metroid
Super Morph
Super Pac-Man
Super Pang
Super Punch-Out!!
Super R-Type
Super Smash T.V
Super Soccer
Super Star Wars – Empire Strikes Back
Super Star Wars – Return of the Jedi
Super Star Wars
Super Street Fighter II – The New Challengers
Super SWIV
Super Turrican
Tactics Ogre – Let Us Cling Together
Tales of Phantasia
Tecmo Super Bowl III – Final Edition
Teenage Mutant Ninja Turtles 4 – Turtles in Time
Teenage Mutant Ninja Turtles IV – Turtles in Time
Tenchi Muyou! Game Hen
Terra Nigma
Tetris Attack
The Addams Family Values
The Addams Family
The Adventures of Dr. Franken
The Chessmaster
The Death and Return of Superman
The Hunt for Red October
The King of Dragons
The Legend of The Mystical Ninja
The Lion King
The Lost Vikings
The Magical Quest Starring Mickey Mouse
The Mask
The Smurfs
The Twisted Tales of Spike McFang
Tiny Toon Adventures – Buster Busts Loose
Tiny Toon Adventures – Wild & Wacky Sports
Tom & Jerry
True Lies
U.N. Squadron
Uni Racers
Uniracers
Vortex
WCW Super Brawl Wrestling
Where in the World is Carmen Sandiego
Whirlo
Winter Gold
Wolfenstein 3D
Wolverine – Adamantium Rage
Worms
WWF Raw
WWF Royal Rumble
X-Men Mutant Apocalypse
Ys III – Wanderers from Ys
Yuu Yuu Hakusho 2 – Kakutou no Shou
Yuu Yuu Hakusho Final – Makai Saikyou Retsuden
Yuu Yuu Hakusho
Zombies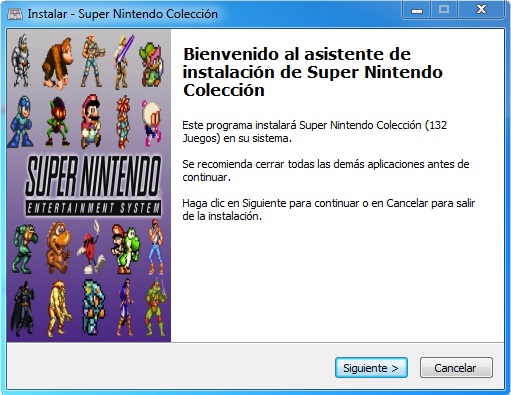 Para Instalar ejecutan el Instalador y siguen los pasos de instalación.