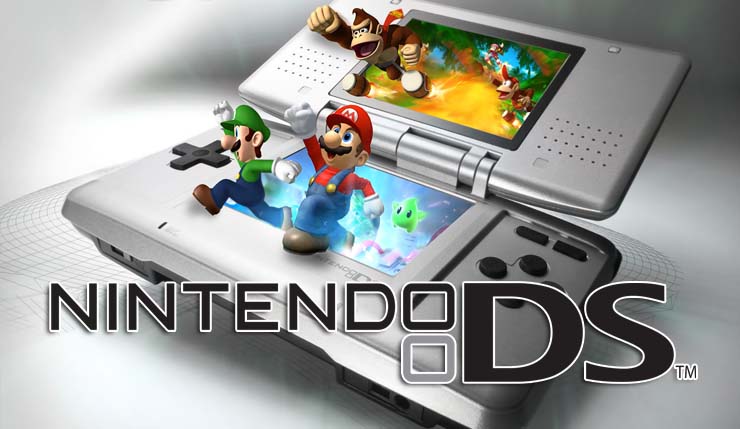 Gran colección de 150 juegos de Nintendo DS (NDS) Para PC!, esta colección incluye 1 emulador (DeSmuME_0.9.11) para emular los ROMS, solo es instalar y ejecutar el emulador (DeSmuME_0.9.11_x86) y seleccionar un juego de la carpeta de instalación/ROMS y empezar a jugar. Esta colección es 100 % diseñada y compilada por mi! totalmente libre de virus.


Plataforma: PC
Idioma: Español
Tamaño: 6.08 GB
Formato: ISO, 1 DVD
Genero: Retro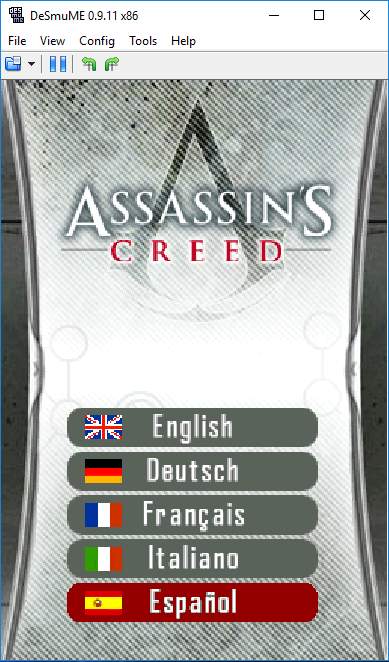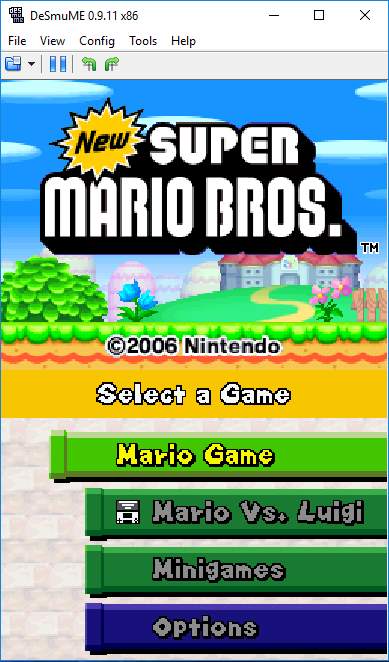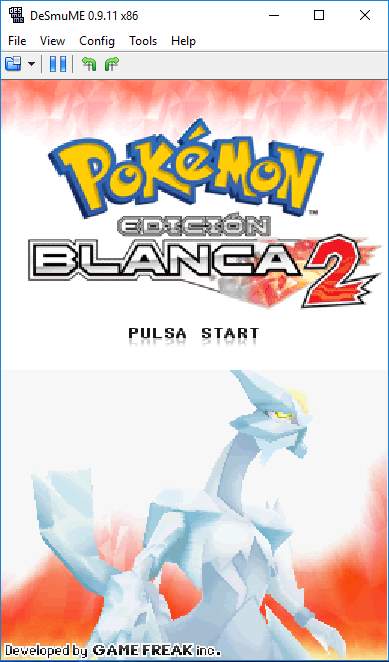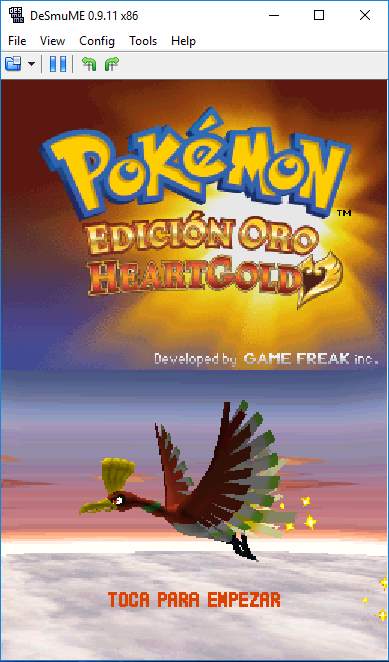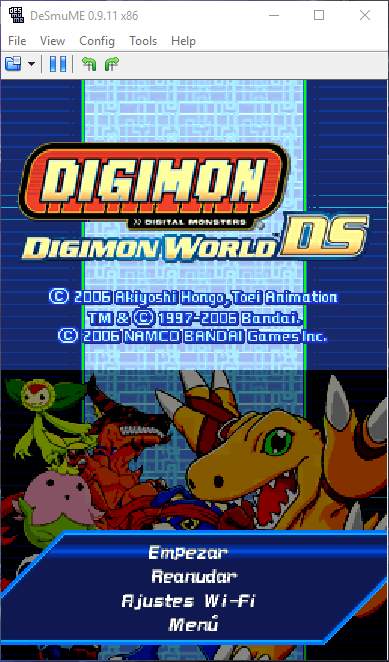 Requisitos Mínimos
Sistema Operativo: Windows XP/Vista/7/8/10
Procesador: 2 GHz
RAM: 1 GB
Disco Duro: 13 GB
Gráficos: 128 MB
DirectX 9.0



Nintendo DS Colección: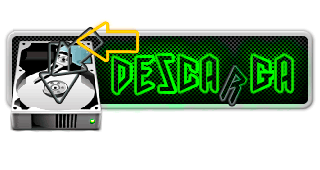 Contraseña: www.blizzboygames.net
Juegos Incluidos:
9 Horas,9 Personas,9 Puertas
Advance Wars – Dark Conflict
Agatha Christie – The ABC Murders
Age of Empires – Mythologies
Age of Empires – The Age of King
Aliens – Infestation
Animal Crossing – Wild World
Anno 1701 – Dawn of Discovery
Apollo Justice – Ace Attorney
Arkanoid DS
Assassins Creed 2 Discovery
Assassins Creed
Bakugan – Battle Brawlers- Battle Trainer
Bakugan Rise of Resistance
Beyblade Metal Fusion
Big Bang Mini
Bleach – Dark Souls
Bomberman Land Touch!
Burnouts
Call of Duty MW – Movilized
Call of Duty MW
Call of Duty World of War
Captain America – Super Soldier
Castlevania – Dawn of Sorrow
Castlevania – Order of Ecclesia
Castlevania – Portrait of Ruin
Children of Mana
Chrono Trigger
Club House Games
Cooking Mama
Cruise Line Tycoon
Diddy Kong Racing
Digimon World – Dawn
Digimon World – Dusk
Digimon World DS
Dr Kawashima's Brain Training – How Old Is Your Brain
Dragon Ball Kai Ultimate
Dragon Ball Origins
Dragon Ball Z – Attack of the Saiyans
Dragon Ball Z – Supersonic Warriors 2
Dragon Ball Z Goku Densetsu
Dragon Quest IV – Capitulo de los Elegidos
Dragon Quest IX – Sentinels of the Starry Skies
Dragon Quest Monsters – Joker
Dragon Quest V – The Hand of the Heavenly Bride
Dragon Quest VI – Los Reinos Oniricos
El Profesor Layton y el Futuro Perdido
El Profesor Layton y la Caja de Pandora
El Profesor Layton y la Llamada del Espectro
Electroplankton
Elite Beat Agents
Etrian Odyssey II – Heroes of Lagaard
Etrian Odyssey
Fantastic Four – Rise of the Silver Surfer
Final Fantasy – The Four Heroes of Light
Final Fantasy Crystal Chronicles – Ring of Fates
Final Fantasy III
Final Fantasy IV
Final Fantasy Tactics A2 – Grimoire of the Rift
Final Fantasy XII – Revenant Wings
Ford Racing 3
Golden Sun – Oscuro Amanecer
Grand Theft Auto – Chinatown Wars
Guilty Gear – Dust Strikers
Harvest Moon DS
Hotel Giant
Inazuma Eleven 2 – Tormenta de Fuego
Inazuma Eleven 2 – Ventisca Eterna
Inazuma Eleven
Iron Man
Ivy the Kiwi
Jump! Ultimate Stars
Justice League Heroes
Kingdom Hearts – 358-2 Days
Kingdom Hearts – Re-Coded
Kirby Canvas Curse
Kirby Mass Attack
Kirby Mouse Attack
Kirby Super Star Ultra
Lionel Trains – On Track
Lock's Quest
Los Simpsons El Videojuego
Lost in Blue
Lunar Knights
Mario & Luigi – Bowser's Inside Story
Mario & Luigi – Companeros en el Tiempo
Mario & Sonic at the Olympic Game
Mario Kart DS
Mario Party DS
MegaMan Battle Network 5 – Double Team DS
Megaman ZX Advent
Metal Slug 7
Meteos
Metroid Prime Hunters
Might & Magic – Clash of Heroes
Naruto – Ninja Council
Naruto Shippuden – Shinobi Rumble
New Super Mario Bros
Ninja Gaiden – Dragon Sword
Ninjatown
Nintendogs – Labrador & Friends
Nostalgia
One Piece – Gigant Battle
Orcs & Elves
Phoenix Wright – Ace Attorney
Pokemon – Edicion Diamante
Pokemon – Edicion Oro HeartGold
Pokemon – Edicion Perla
Pokemon – Edicion Plata SoulSilver
Pokemon – Edicion Platino
Pokemon Blanco
Pokemon Negro
Pokemon Blanco 2
Pokemon Mundo Misterioso – Equipo de Rescate Azul
Pokemon Mundo Misterioso – Exploradores de la Oscuridad
Pokemon Mundo Misterioso – Exploradores del Tiempo
Pokemon Mundo Misterioso – Explotadores del Cielo
Pokemon Negro 2
Pokemon Ranger Trazos de Luz
Pokemon Ranger
Prince of Persia – The Fallen King
Radiant Historia
Resident Evil – Deadly Silence
Rhythm Paradise
Shaun White Snowboarding
Soma Bringer
Sonic & Sega All-Stars Racing
Space Invaders Extreme
Spider-Man 2
Star Wars – El Poder de la Fuerza
Star Wars – The Clone Wars – Republic Heroes
Star Wars Episode III – Revenge of the Sith
Super Mario 64 DS
Super Scribblenauts
Tetris DS
The Amazing Adventures – The Forgotten Ruins
The Legend of Zelda – Phantom Hourglass
The Legend of Zelda – Spirit Tracks
The World Ends With You
Thor – God of Thunder
Tony Hawk's American Sk8land
TopSpin3
Trauma Center – Under the Knife
Ultimate Mortal Kombat
Ultimate Spider-Man
Wario Master Of Disguise
WarioWare – Do It Yourself
Worms – Open Warfare
Yoshi's Island DS
Yu-Gi-Oh! Nightmare Troubadour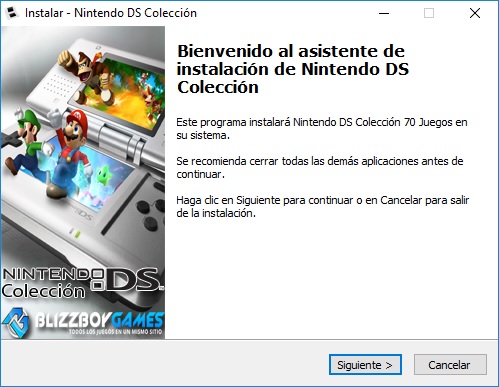 Para Instalar se descargan las 4 partes del archivo «.rar» una vez descargadas (todos los archivos tienen que estar en la misma carpeta) los descomprimen (la contraseña es: «www.blizzboygames.net» sin las comillas) y les quedara 1 archivo «ISO». Montan el ISO usando el UltraISO o el Daemon Tools, ejecutan el autorun o instalan desde el archivo «Nintendo DS Colección Setup.exe».